IP Conference Phones
Video conferencing lets you do business face- to- face no matter where you are. Our IP conference phones feature crystal clear clarity and high resolution.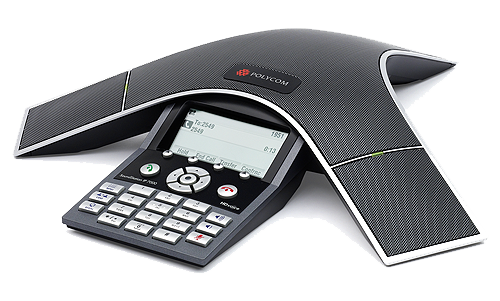 This IP conference phone delivers outstanding audio performance. It is a very advanced conference phone and ideal for large conference rooms, boardrooms and executive offices. It provides Polycom HD Voice technology which boosts productivity and reduces listener fatigue by giving you crystal-clear conversation facility. It has a 20-foot microphone pickup range. Full-duplex technology helps to eliminate distracting drop outs due to latest echo cancellation advancements.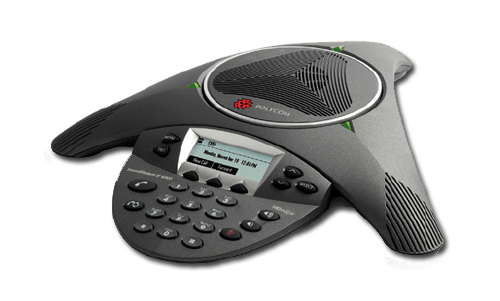 The Polycom Sound Station IP 6000 A premium IP conference phone that is designed for midsize rooms and offers remarkable HD Voice clarity Delivering superior performance for midsize conference rooms. The Polycom SoundStation IP 6000 conference phone delivers a price-to-performance breakthrough for SIP environments. It comes with advanced features, such as wide interoperability and incredible voice quality and delivers the best conference phone experience, with no compromises.