Video Phones
To get the return you expect from your unified communications investments, and to improve the way your organization communicates, you need desktop solutions that help everyone to focus on your business rather than your technology. Polycom VVX Business Media Phones provide a unified voice and video communication experience for executives, knowledge workers and call attendants in organizations of all sizes. By combining Polycom's superior audio and video technology with innovative industrial designs and user interfaces, these Business Media Phones improve productivity by simplifying communication processes and business workflows.
VVX Business Media Phones offer
Premium-quality desktop voice and video solutions that are designed for
organizations and businesses of all sizes and budgets


Intuitive, expandable, business-class phones that are designed for the multitasking
needs and shifting schedules of busy managers and knowledge workers


Tools that generate quick payback and lower travel expenses. Empower each
employee for the cost of only one business trip


Ready for integration into a wide range of unified communications environments.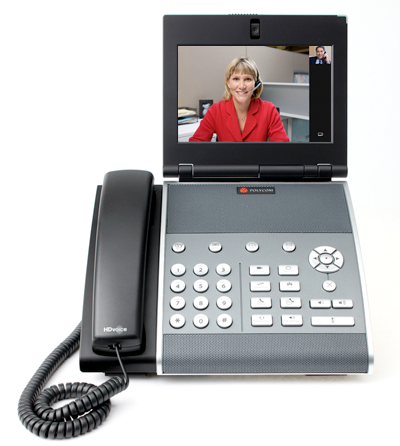 This video conferencing phone is a simple to use and unifies video and voice, making it excellent business media phone. It has a touch screen interface and can be initiated with a single touch. This phone is capable of conducting multi-party video conferences when connected to BizRinger Virtual Room Service.